October 7, 2022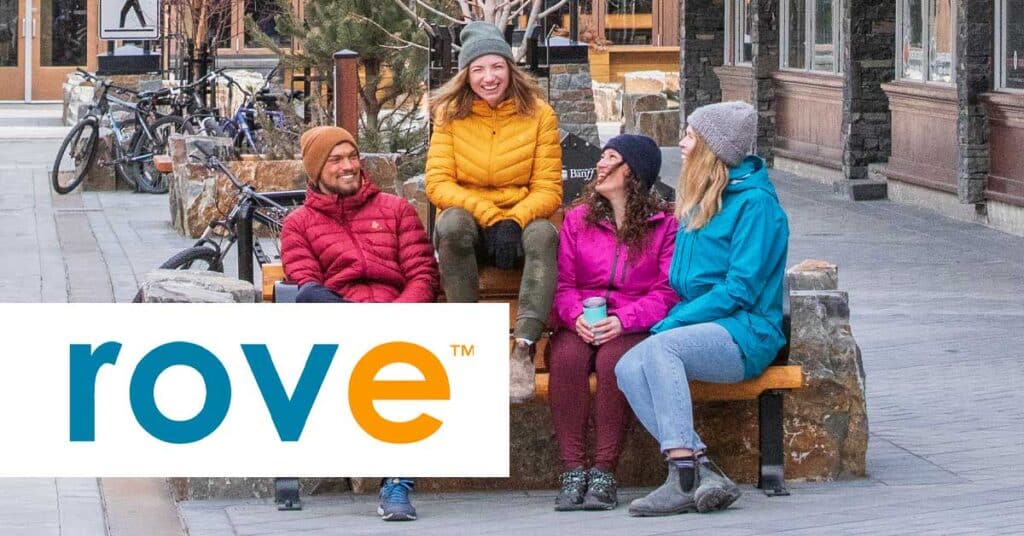 The Towns of Banff and Lake Louise are nestled in Banff National Park, one of the most pristine and beautiful parks in North America. Visitors and residents alike can hike, bike and camp in the summer and ski and snowboard in the winter. Hotels, shopping and fine dining are available all year round.
Tourism is the primary economic driver for these two towns, and residents and the economy were hit incredibly hard by Covid-19. Banff and Lake Louise faced a difficult recovery with imperfect economic conditions due to border closures and travel restrictions, waxing and waning threats of Omicron and other Covid variants, workforce challenges and inflationary pressure. In 2022, Banff Lake Louise Tourism (BLLT) was focused on rebuilding year-round demand in a post-covid environment by working with the destination's businesses and community.
BLLT began to closely monitor visitor sentiment, knowing that word of mouth is the strongest marketing asset available to destinations. And as BLLT began to navigate the shifting tourism landscape and focus on rebuilding demand, Rove and TCI TravelSat were able to help BLLT capture and measure visitor experiences through online travel ratings and reviews.
TravelSat Pulse gives destinations the ability to aggregate, standardize and monitor visitor ratings and reviews of destination experiences in real-time. This includes 30+ online travel rating and review providers and historical data to trend from day one. BLLT leveraged this data to understand the visitor experience, monitor their reputation and share these insights with partners to ensure the destination is an attractive place to visit year-round.
From January to July 2022, BLLT monitored over 77,000 reviews for 292 different tourism properties across key sectors including accommodations, food and beverage, attractions, and transportation. The overall average rating across all sectors and properties was 8.58 on a 10-point scale. Written reviews were also quantified across key topics such as service, cleanliness etc. producing an overall score of 7.42. They were able to compare these metrics to visitor experience ratings of 2019 setting targets to meet or beat these key performance metrics.
BLLT uses the data to examine visitor experience holistically and by sector by month. They can drill down in granularity to evaluate positive or negative visitor experiences.
The sentiment analysis utilizes Natural Language Processing (NLP) of text reviews, which categorizes the data and extracts insights from 14 multiple native languages. The platform detects the positive and negative sentiment towards hospitality topics and converts the captured sentiment into an easy-to-understand numerical score out of 10.
BLLT can easily see visitor sentiment in a variety of categories such as facilities, food and beverage, service, location, cleanliness, value, and ambiance. These categories can be further examined by topics, to pin-point strengths and weaknesses that the destination can share with its partners and stakeholders.
One area of interest to BLLT was monitoring service levels across the destination to ensure hospitality was ranking consistently positive everywhere. The overall service rating at 8.72 indicates a strong workforce perception overall. Restaurants and bars held slightly higher than the average at 8.84, but attractions businesses underperformed the average at 8.24. BLLT can easily dive deeper into the data and uncover the underlying issue–needing additional staff and training and share these insights with their business members.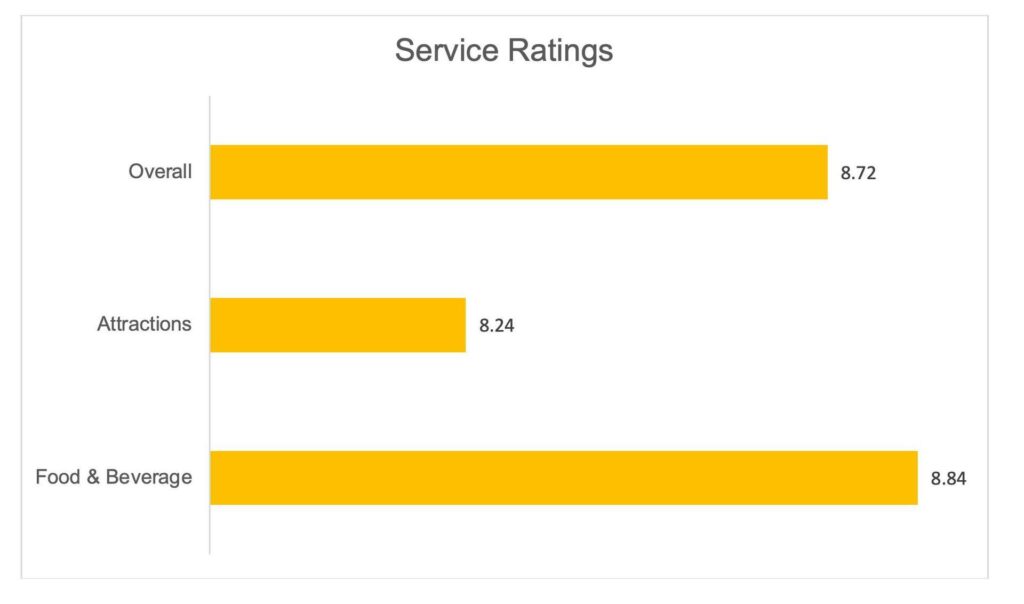 While BLLT continues to work to achieve visitor experience ratings equal to pre-Covid levels, Rove seeks to help them ask better questions and leverage rating and review data to identify areas of focus to improve visitor perception and experience. And spoiler alert, the first half of 2022 already indicates overall rating and sentiment are on track with 2019 – well done!
Interested in learning more about rating and review data?
Rove and TCI will be sharing major insights at the free TTRA webinar on Oct 11, 2022.
For more information on this data product, please contact Jennifer Griswold at: [email protected]
ABOUT ROVE:
Rove is a leading travel & tourism data and analytics company. More than 100 leading tourism organizations & destinations globally rely on our tourism data solutions and industry expertise to navigate change and accelerate tourism economic recovery and growth. Visit ROVE's Website