October 31, 2023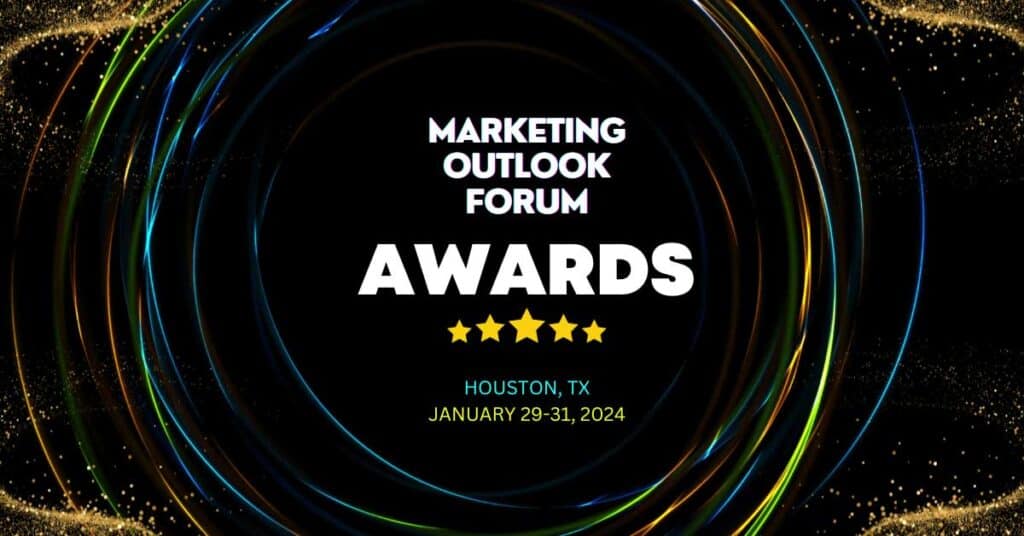 Celebrate Excellence in Travel & Tourism Marketing: Enter the Marketing Outlook Forum 2024 Awards!
MOF stands as a beacon for honoring innovation, excellence, and dedication within the vibrant realm of travel and tourism marketing. The Marketing Outlook Forum Awards program beckons industry professionals to step forward, recognizing their exceptional contributions and fostering a spirit of distinction among peers.
2024 MOF Awards: Embrace Recognition, Inspire Greatness!
The MOF Awards program is now accepting submissions for the 2024 cycle, inviting the travel and tourism industry to nominate and celebrate the trailblazers who have made a significant impact. This is an opportunity to showcase the talent and dedication of those driving the industry forward.
J. Desmond Slattery Professional Marketing Award
This distinguished accolade celebrates the efforts of professionals who have significantly contributed to the national or state travel and tourism marketing landscape. Nominees are evaluated based on their originality, creativity, and the overall impact of their marketing initiatives. The winner receives a plaque, complimentary registration to the Marketing Outlook Forum, and a one-year TTRA membership.
Cheryl Schutz Award for Destination Marketing and Research Excellence
This award acknowledges practitioners or Destination Marketing Organizations (DMOs) for research that has influenced key decisions or actions within their organization or community. The recipient gains recognition through a plaque, complimentary registration to the TTRA International Conference, and a $200 gift card.
Emerging Leader Rising Star Award
Recognizing emerging talents in the industry, the Rising Star Award applauds individuals who have demonstrated exceptional leadership, commitment, and notable achievements in travel and tourism. This award aims to honor their dedication and innovative contributions.
John & Joan Markham Tourism Marketing Award
Crafted for undergraduate or master's level students, this award encourages forward-thinking by exploring the trends likely to influence destinations over the next 20 years. Winners receive a one-year student membership, complimentary conference registration to the MOF, travel expenses covered by TTRA, and a cash prize.
Submission Details:
For each award category, specific criteria and submission guidelines ensure a fair evaluation process. Submission deadlines are set for Thursday, November 30th, with no extensions provided.
How to Enter:
Visit the MOF Awards submission portal to participate. For inquiries and further information, reach out to the Awards Chair, Jeffrey Eslinger, at [email protected].
The MOF Awards Ceremony will take place at the Marketing Outlook Forum in Houston, Texas, on Tuesday, January 30, 2024, offering a grand stage to celebrate the industry's finest.
This is an opportunity to honor the leaders, innovators, and researchers who continually shape the landscape of travel and tourism marketing. Let's come together to recognize their achievements and inspire future greatness within the industry!
The Marketing Outlook Forum Awards serve as a testament to the dedication and innovation prevalent within the travel and tourism marketing realm. Don't miss this chance to acknowledge and celebrate the exceptional minds shaping the industry's future. Submit your nominations before the deadline and be part of this celebration of excellence!
Join us in honoring brilliance and dedication in travel and tourism marketing! Enter the MOF Awards now and be part of this celebration of excellence.