June 22, 2022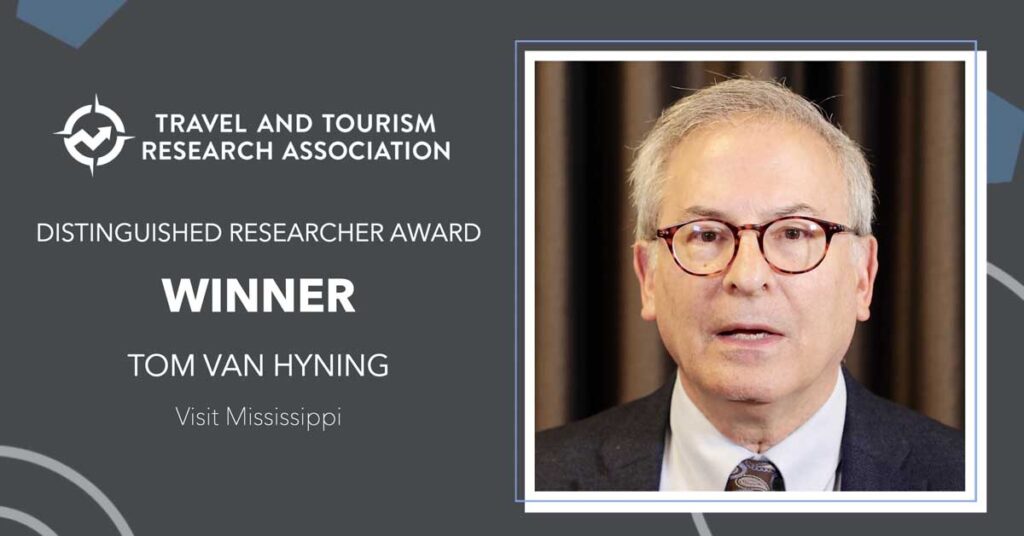 Congratulations to Tom Van Hyning!
Tom is the recipient of the Travel and Tourism Research Association (TTRA) Distinguished Researcher Award for his significant contributions to tourism research.
A Distinguished Researcher is one who is recognized by their peers as a valuable resource in the tourism research community and who has provided outstanding service to the field. The recipient is recognized by not only general overviews of contributions during their career but also recognized by specific examples of what they have done to advance tourism research, the people in it, and how they have worked to ensure that the tourism research community continues to flourish.