April 26, 2022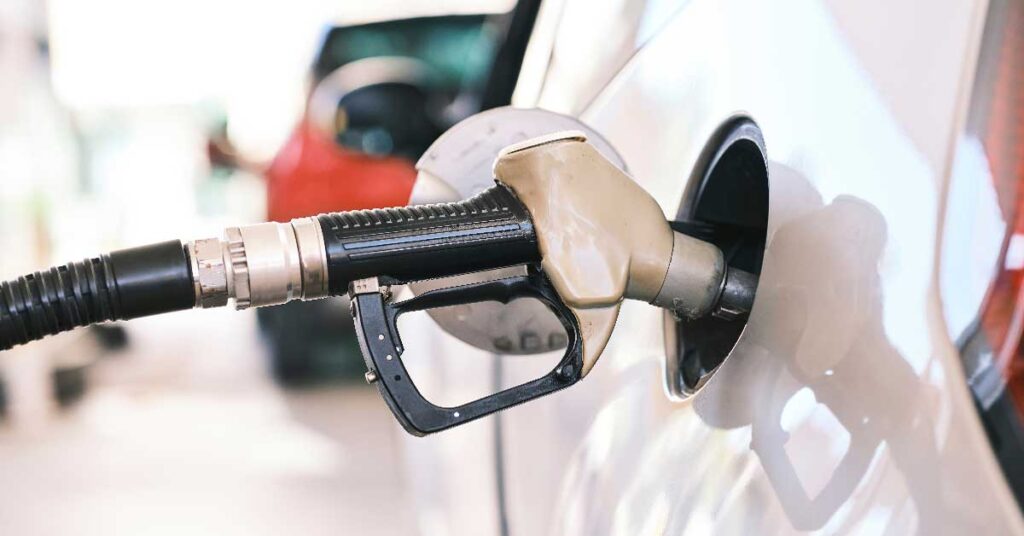 By: Karen Steele, SVP Marketing at Near

Initially, continued rising gas prices might've had some rural tourism boards worried about how their communities could be affected. With the national average at just over $4.13 a gallon, and at just over $4.55 a gallon in the state of Arizona, it's easy to see why, too. Yet, travelers are showing no signs of slowing down their pent-up travel bug anytime soon. According to Longwoods International tracking study of American travelers, more than 90% of Americans have trips planned in the next six months.
Pinal County, spotted with both mountains and low valleys is a small county with a population of just under 450,000 and is tucked between Maricopa County and Pima County, Arizona's two most populous counties. Pinal County is just an hour's drive from the state's capital, Phoenix, and is known for being a "convenient escape from the hustle and bustle," according to the data, Pinal County is living up to everything it says it delivers.
"We just got our travel industry impact dashboard for 2020, and we were pleasantly surprised that Pinal County wasn't hit as badly as other surrounding counties during the pandemic. We had a 31% dip, whereas Maricopa County, which is Phoenix, and then Pima County, had about a 50% dip in travelers from the pandemic," said Courtney Gulley, Economic Development Coordinator at Pinal County. "Pinal has wide-open spaces and lots of fun activities like off-roading, and you don't have to worry as much about social distancing."
People flocking to wide-open spaces, especially those from over populous cities was somewhat of a trend during the pandemic. With the small impact in decreased travelers to Pinal County during the pandemic, Gulley said she was both relieved and shocked to see that travelers didn't have any plans to cancel their road trips due to the significant increase in gas prices, another challenge she thought would have affected tourism to her community like the pandemic but did not. "I was shocked to read that road trips this spring actually outpaced pre-pandemic levels, but I get it because there's a lot of pent-up demand," Gulley said.
Pinal luckily proves to be a popular destination, despite challenges that could've impacted it, yet Gulley had a desire to better understand who Pinal's typical traveler profile actually was. Tourism for Pinal County is still a new sector for the area, as it's only had a tourism board for the past two years. "We were struggling to find out who our visitor was, and we just didn't have a lot of data on who our travelers were, where they were coming from, and what they did once they arrived, so we took on Near to empower ourselves with the data intelligence we wanted," said Gulley.
Data delivers growth and innovation
Using human movement data, collected through smartphones, to identify who Pinal County's true traveler really was, and where they were coming from was the secret sauce the tourism board used to empower itself with the actionable intelligence it needed to decide where to distribute its resources best, where their top markets were, and also find out where to best place billboards and run ads. With the blend of marketing and operational intelligence, human movement data resulted in Pinal County more concretely understanding who their top tourists were, and to better target them, which ultimately increased visits.
Pinal County also found pertinent information like where its top visitors came from, outside the state, like California, Texas, and Minnesota; this allowed them to understand where ads needed to run. The data also helped to identify the most ideal time of year these travelers came to the county. Also having the data that told Pinal what travelers wanted to do when they actually arrived, allowed Pinal County to not only target their most important travelers on its site and ads but also allowed them to improve their traveler's trips– knowing where travelers were going allowed the county to advise future travelers best on the most popular locations– all in efforts to make the best overall traveler experience possible.
Leveraging the power of data intelligence to make strategic decisions
The value that data intelligence delivers to tourism boards and businesses that need it offers a wealth of insights on people, places, and products that also inform trends in human behavior in regard to where people are traveling, dining, shopping, as well as the attractions tourists are visiting– serving as paramount information for all tourism boards. Pinal County wasn't the only rural county that experienced success during tough times in Arizona. Cochise County, another tourism destination in Arizona also leveraged data intelligence to understand who their travelers were, and how best to continue attracting them, both during, and after the pandemic, to today's high gas prices.
Cochise County Tourism and Economic Council, or CCTEC, is made up of several towns offering hiking, biking, and bird watching among many other outdoor activities. Like Pinal, the county offers wide-open spaces, and a chance to get away from the hustle and bustle. Yet also being a drive destination like Pinal County with no local airport, Cochise also wondered how rising gas prices might at first affect it.
"Many travelers don't know that we are here and aren't aware of all the things we have to offer. We have been using data for more targeted promotions, and now tourists are starting to notice us," said Kate Cox, Marketing Coordinator at Cochise County Tourism and Economic Council. "Just a couple of weeks ago we had a huge road cycling event that brought in over 1,000 people from 36 different U.S. states, from four different countries. People were leaving delighted with a newly discovered area; a lot of people said they can't wait to come back and maybe even retire here."
CCTEC leverages its data by using a 20 point of interest (POI) analysis so it can identify the demographics of everyone going to each specific POI, where they go from one POI to another, how much time they spend there, and whether or not they're overnighting or simply just day visitors. The data also distinguishes local in-state travelers, from domestic and international visitors. The tourism board used data on its POIs to validate that the money it was putting into advertising was actually working and was getting more people to visit.
"Proving that the money I am putting into advertising is actually doing something, watching our numbers grow, and actually seeing what demographic was being hit with each ad allowed me to prove to my communities that our investments are valid," said Cox.
The businesses with the most data win
Investing in streaming TV ads that show off a county's beauty, and the reasons to visit is an expensive investment for any tourism board to make. Human movement data and the POIs analyzed allow businesses the opportunity to allocate resources correctly, such as advertisements. For example, CCTEC was ultimately able to use the data from its 20 POIs to find out it needed to run ads in Chicago, Los Angeles, and Dallas. In addition, the data also allowed for on-point digital remarketing efforts, so that any visitor to CCTEC's site, for example, would be targeted with an ad.
The confidence data insights deliver tourism boards, and truly all enterprises in general, allows business decision-makers to make the right strategic and actionable moves. This power of combining human movement and audience data for actionable insights to market potential visitors is something Near uniquely provides the capability for enterprises to do in real-time. Businesses that have a solid understanding of who their visitors are allowed to know where to put their money or validate what it's doing. This also helps to deliver the most ROI in ad investments, hence, more travelers. Pinal County and CCTEC are two tourism boards that are doing it right, using the data, and making their visitors have the best possible time– during any challenging time is what counts.