Honouring APAC's Founding President
This artwork was gifted to TTRA Asia Pacific Chapter's Founding President, Professor Sue Beeton, in honour of her extraordinary vision, passion, and determination to institute the TTRA ethos of travel and tourism research in the Asia Pacific region.
Through her tireless efforts, generosity, and wisdom, she has profoundly influenced the lives and careers of many Chapter members and will continue to do so. Her legacy contribution to travel and tourism knowledge creation and dissemination in the Asia Pacific is beyond measure and without parallel.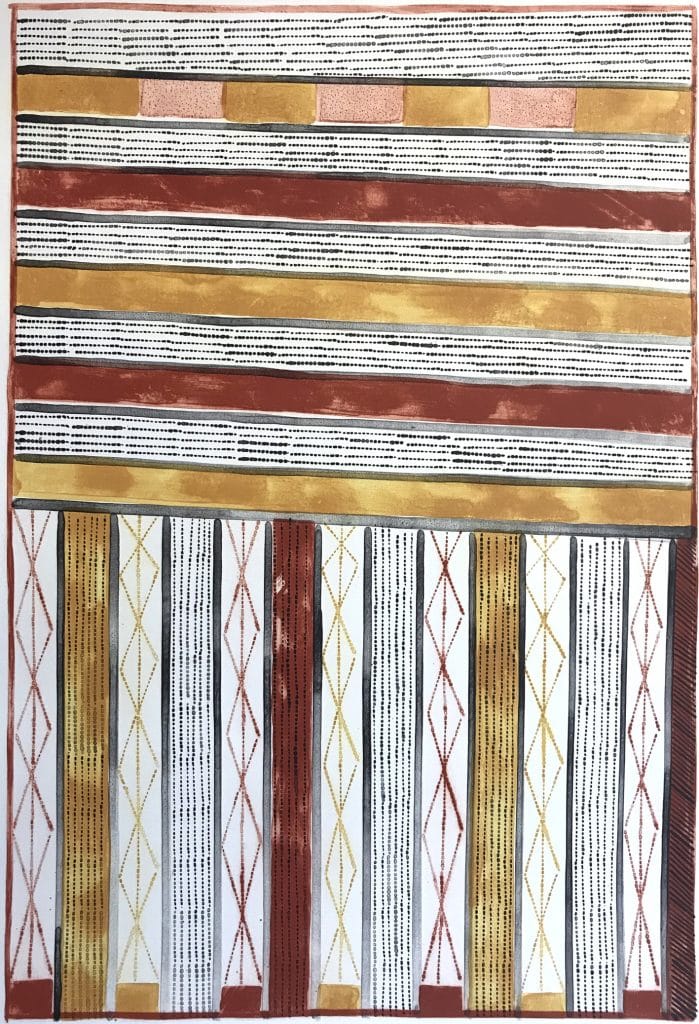 Sue Beeton Achievement Award Winners
The Sue Beeton Achievement Award (SBAA) was established by the Board of TTRA Asia-Pacific Chapter in 2016 to honor the vision, commitment, and leadership of Prof. Sue Beeton in the founding and enduring success of the Chapter.
Sue Beeton, Ph.D.
Founding President, Travel & Tourism Consulting, Research & Writing
Victoria, Australia
The SBAA is awarded to the person (or persons) who have made an outstanding contribution to the past, present and future success of the Chapter and the internationalization of TTRA.
Recipients of the SBAA are selected by and Sue Beeton along with past recipients. The SBAA is only awarded in those years when there is a candidate (or candidates) deserving such recognition.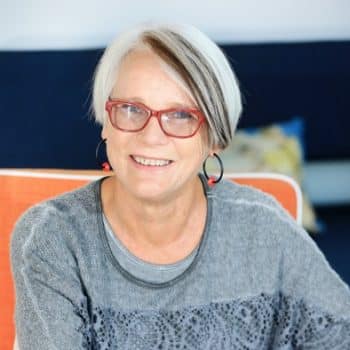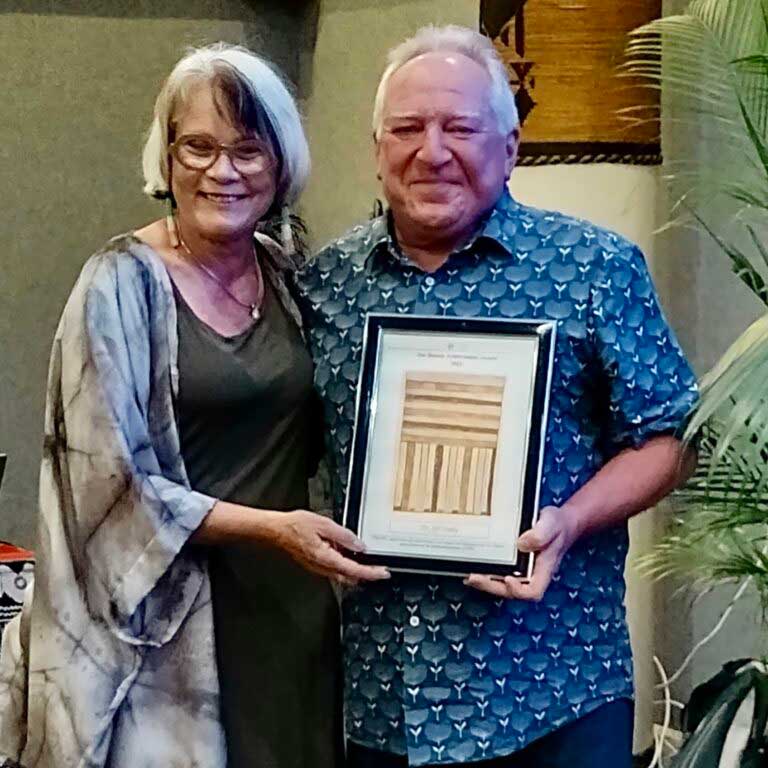 2022 – Jeff Dalley
One thing that is so important for the APac Chapter has been the commitment of our foundation members and staff. Past winners have demonstrated this: Kathy Palmer, Perry Hobson, Madelene Blaer, and Carolyn Childs. This year, the past Award recipients (who choose the winner) were in unanimous and enthusiastic agreement with my nomination. Once again, this year's recipient has been instrumental in the development of our chapter and a great sounding board and supporter to me in those early, challenging days of the Chapter. Some of this person's achievements were noted in the President's address at the AGM, which I would like to reiterate. In 2019, he was awarded the TTRA International Distinguished Researcher Award – one of only FIVE to ever win this prestigious award. At the time, I noted that he embodies the diverse membership of TTRA as a tourism operator, hospitality provider, worked in academia, a research consultant, and a government-based social researcher. His commitment to the Chapter has resulted in being elected to the International Board, where he continues to support us and the 'internationalization' of TTRA overall.
It is with great pleasure that I present the Sue Beeton Achievement Award for 2022 to one of the truly thoughtful people I know, Jeff Dalley.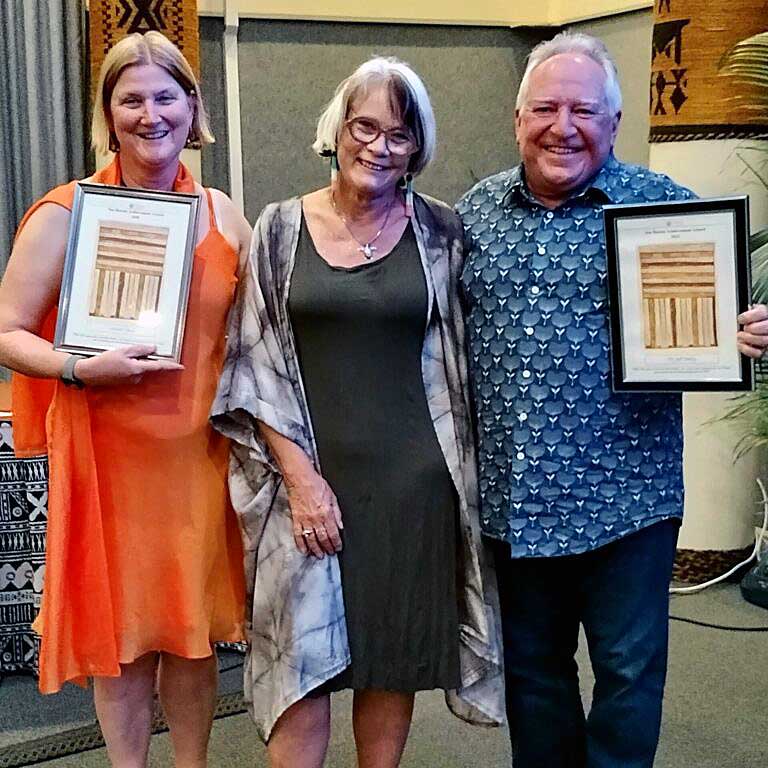 2020 – Carolyn Childs
When our founder, Dr. Sue Beeton, was looking to set up the APac Chapter, she needed to find a mix of people who understood what TTRA really is and how diverse we are in terms of the research groups who are our members. A person was recommended to Sue by other TTRA leaders who had worked with her, so even though they had never met, Sue approached Carolyn Childs. Sue could not have asked for a greater supporter, and Carolyn went on to follow her as the Second President of the Chapter. Carolyn has remained committed to TTRA, both at the chapter and international level and played a major role in the programming for our first-ever international conference in the Asia-Pacific region last year – TTRA's 50th Annual Conference. As Immediate Past President, Carolyn continues to support the Chapter during this very strange and difficult year by offering her webinar hosting services and moderating the Post-COVID Conversations series. This decision was not only Sue's; the committee of all previous award recipients agreed unanimously.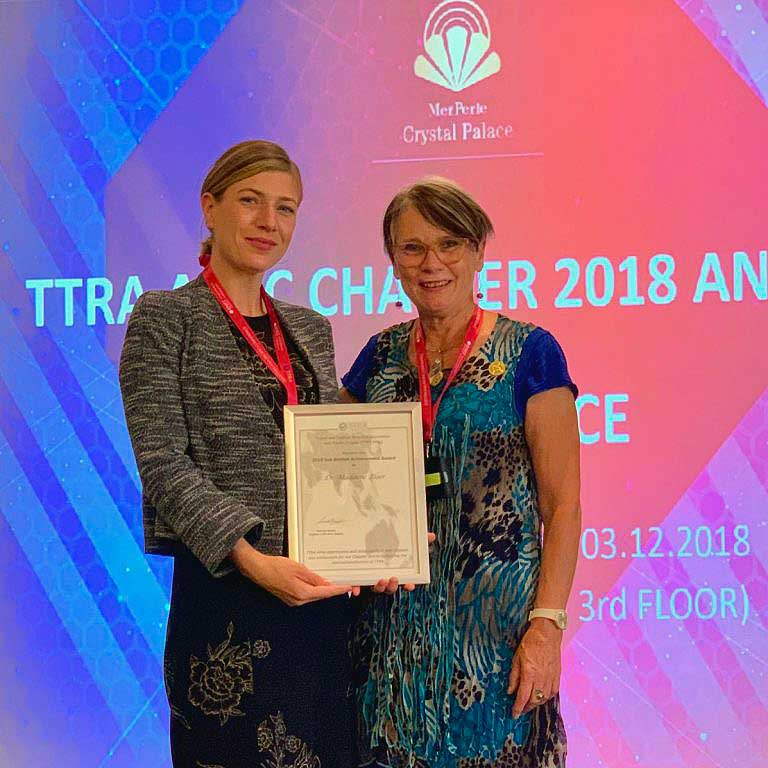 2018 – Madelene Blaer
Dr. Madelene Blaer is one of our Emerging Leaders in TTRA and her professional academic career. She first became involved in TTRA volunteering at the Chapter Conference in Melbourne in 2014 and took on the role of Treasurer in 2016. She delivered our first ever Budget and has embraced the intricacies of financial management. She was acknowledged this year for her contribution as Treasurer with the 2018 Commonwealth Bank Not-for-Profit Treasurer's Award Certificate of Appreciation. In fact, Maddy has taken on everything she has been asked to do and more with grace and enthusiasm, demonstrating her passion for TTRA, both at the Chapter and International level. Having such leaders emerge through the Chapter is central to our mission, and we are thrilled to have her with us.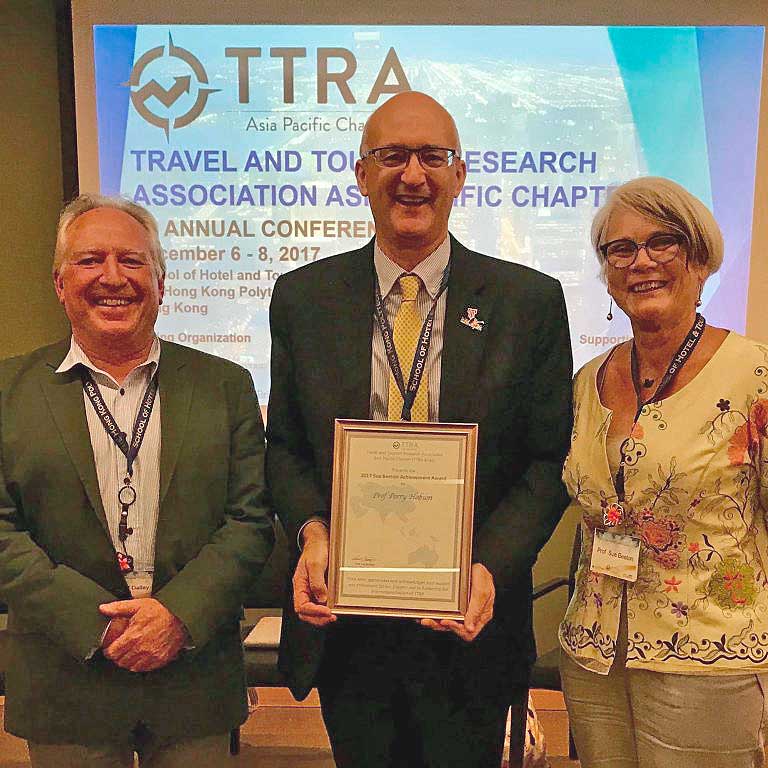 2017 – Perry Hobson
Professor Hobson has made an outstanding contribution to the Chapter's early days, not least his support for the decision to establish the Asia-Pacific Chapter itself. This support led to Chairing and hosting the inaugural Chapter conference in 2012. He served on the Board until December 2017 and was the first Chapter Vice President. Without Perry's passion, experience, professionalism, and support, the APac chapter would not be where it is today.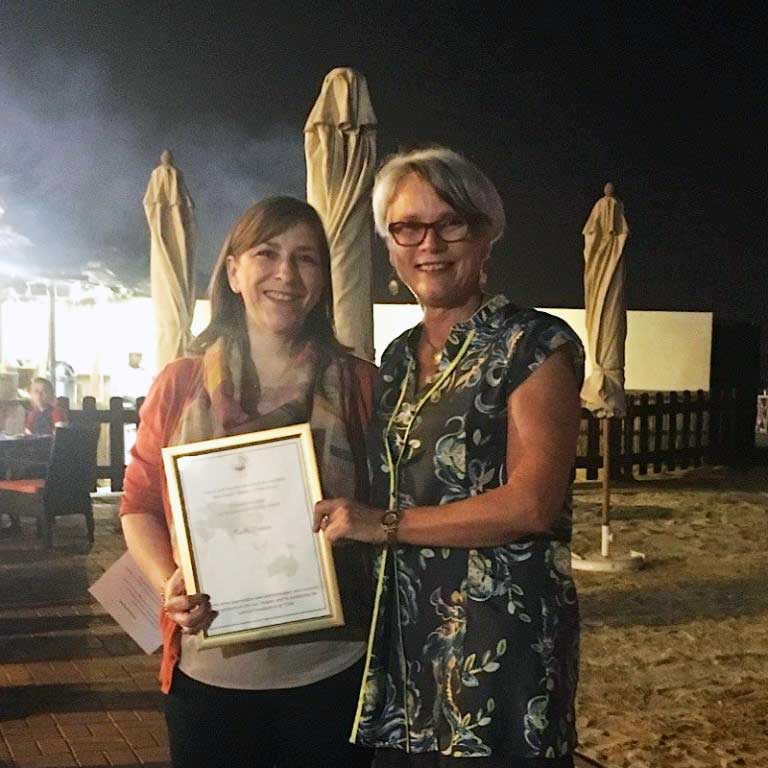 2016 – Kathy Palmer
Our Chapter is run entirely by volunteers, so we often need professional support from a dedicated team. Consequently, those who provide us with this support are critical to our success. One person has gone above and beyond the call of duty in this regard ever since I began to seriously consider founding TTRA APac. Regardless of the time of day or night, she has always responded promptly and supportively to our many requests and seamlessly integrated our needs into that TTRA overall. As a chapter, we don't pay any of her salary but reap the benefits of her experience and passion. Late night/early morning calls and responses to our many requests, large and small, have supported us more than she would realize and given us a direct link to the organization as a whole. Until Treeline came on board, I was not prepared to even consider starting this Chapter as we needed people who could take a long-term perspective in an organization that progresses its Executive annually. While setting up the Chapter, I worked with four different Presidents but only one Executive Director!
If you haven't already guessed, the inaugural Sue Beeton Achievement Award winner was Kathy Palmer, Executive Director of TTRA.
Get In Touch
TTRA is a highly respected and established organization dedicated to advancing the standards of travel and tourism research and analysis. With its focus on excellence, professionalism, quality, and inclusivity, TTRA is the go-to source for professionals in the industry seeking to stay ahead in their field.