December 1, 2023 - December 4, 2023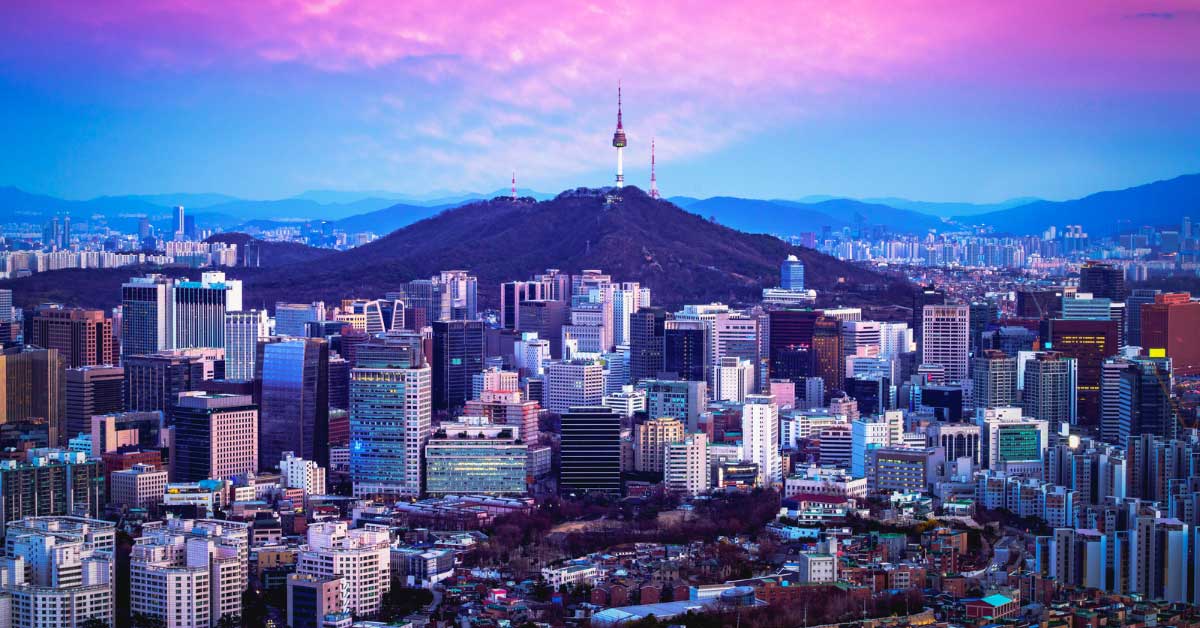 2023 Annual Chapter Conference
Theme: Endemic tourism and travel research in the Asia Pacific
1-4 December 2023, Seoul, South Korea
Annyeonghaseyo (hello in the Korean language)! The Travel and Tourism Research Association (TTRA) Asia Pacific Chapter and our conference host, Sejong University, cordially invite you to our 10th annual conference.
The tourism and travel industry are no strangers to recovering and building back from a range of crises and disasters not limited to health pandemics, political coups, wars, and natural disasters across the globe. Despite these threats to business survival and continuity, the sector calls for wider collaborations and rethinking how and what matters for the future of tourism and travel. As one of several chapters of TTRA International, the Asia Pacific region is one of the fastest-growing tourism corridors prompted by digital transformations, increased human mobilities, and trade and investment opportunities. These developments, therefore, prompt further conversations, analyses, and debates in terms of 'endemic' tourism – how travel and tourism research can live and ride the crest of new waves.
We look forward to seeing you in Seoul!
Please direct all queries to [email protected]
Call For Papers:
We invite all tourism researchers, including academics, students, industry, and government officials, to submit conceptual, quantitative, and qualitative papers in areas such as (in alphabetical order):
Big data, AI, the Metaverse, and inclusivity of small/medium enterprises
Business, mega-events (e.g., Olympics), and community legacies
ESG (economic, social, and governance) models and frameworks for travel and tourism – Best practices and future scenarios
Frontiers in tourism and para diplomacy
High net worth tourism vs tourism for all, and carrying capacity considerations
Media-induced sustainable tourism
New forms of co-opetition in travel and tourism for competitive advantages
Resident-centered methods in travel and tourism research
Revitalization of tourism landscapes – lifestyle economies and changes, especially in urban contexts
Sustainable tourism ecosystems – Who should be involved, and how success or value is to be measured
Transformational tourism – From what to what next, the why and the how
Travel and tourism marketing and the new era of influencers
Workforce crisis and the future of tourism education
While we are particularly interested in submissions that address the above sub-themes, papers that explore other contemporary trends in travel and tourism research are also welcome.
Submission and Important Dates:
Submit your abstract (up to 750 words) OR full paper (up to 5000 words) to [email protected]
Abstract and Full Paper submissions: 30 August 2023
Confirmation of acceptance: Throughout October.
Closing date for registrations: 11:59 pm 19 November 2023
* Please note all dates and times are AEST
For accommodation at the conference venue on campus, please see the following Google Form and submit a request regarding your room/date requirements:
Registration:
| | | |
| --- | --- | --- |
| Registration type | Early Bird | Full rate |
| TTRA member | $ 370.00 | $ 440.00 |
| Non-member | $ 440.00 | $ 535.00 |
| TTRA student member | $ 195.00 | $ 230.00 |
| Student | $ 230.00 | $ 295.00 |
| TTRA Global South member | $ 175.00 | $ 210.00 |
| Global South | $ 97.50 | $ 115.00 |
| Online Presenter | $ 40.00 | $ 40.00 |
All prices are AUD.
Closing date for Early Bird registration: 31 October 2023
Tentative Program:
---
DAY ONE: Friday, 1 December 2023
14:00-18:00 Half-day field trip
18:00-20:00 Dinner at own expense
20:00-20:30 Bus back to university accommodation
---
DAY TWO: Saturday, 2 December 2023
09:00-10:00 TTRA APac Board meeting
10:00-10:45 Registration
10:45-11:00 Opening ceremony
11:00-12:30 Keynote speakers
12:30-13:30 Lunch
13:30-15:30 Presentation session 1
15:30-16:00 Afternoon tea
16:00-17:00 AGM
18:00-20:30 Conference dinner
---
DAY THREE: Sunday, 3 December 2022
08:30-09:00 Registration
09:00-10:30 Panel discussion
10:30-11:00 Morning tea
11:00-13:00 Presentation session 2
13:00-14:00 Lunch
14:00-15:00 The Fiji Project
15:00-15:30 Afternoon tea
15:30-17:00 Presentation session 3
17:00-18:00 Closing ceremony
---
DAY FOUR: Monday, 4 December 2023
09:00-16:00 Research symposium or workshops
---
Please note: This is a tentative program. The final version of the program, including the presentation times for keynotes and research paper sessions, will be emailed to presenters and attendees.
Speakers:
Keynotes and speakers are to be announced soon.
Conference Venue:
Sejong University
Address: 209 Neungdong-ro, Gwangjin-gu, Seoul, South Korea
How to get there: http://en.sejong.ac.kr/eng/Direction.do
Campus map: http://en.sejong.ac.kr/eng/about-sejong/CampusMap.do